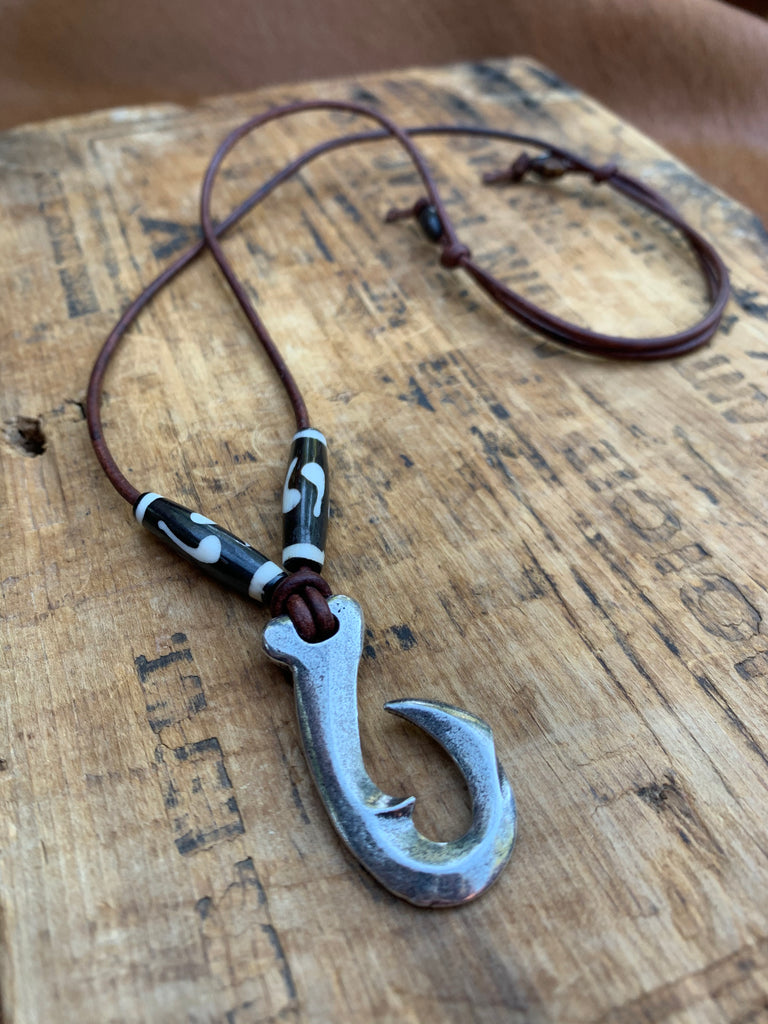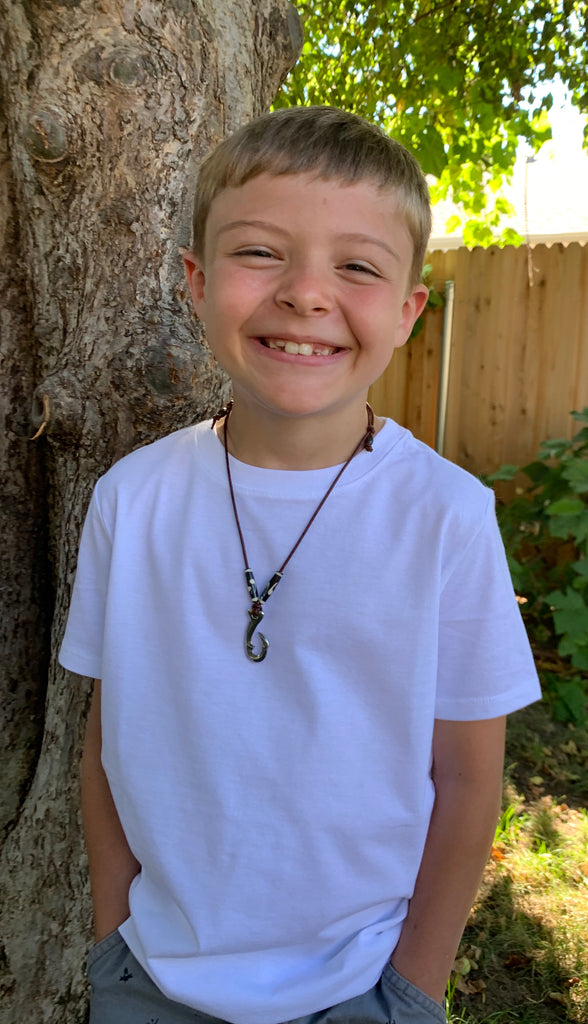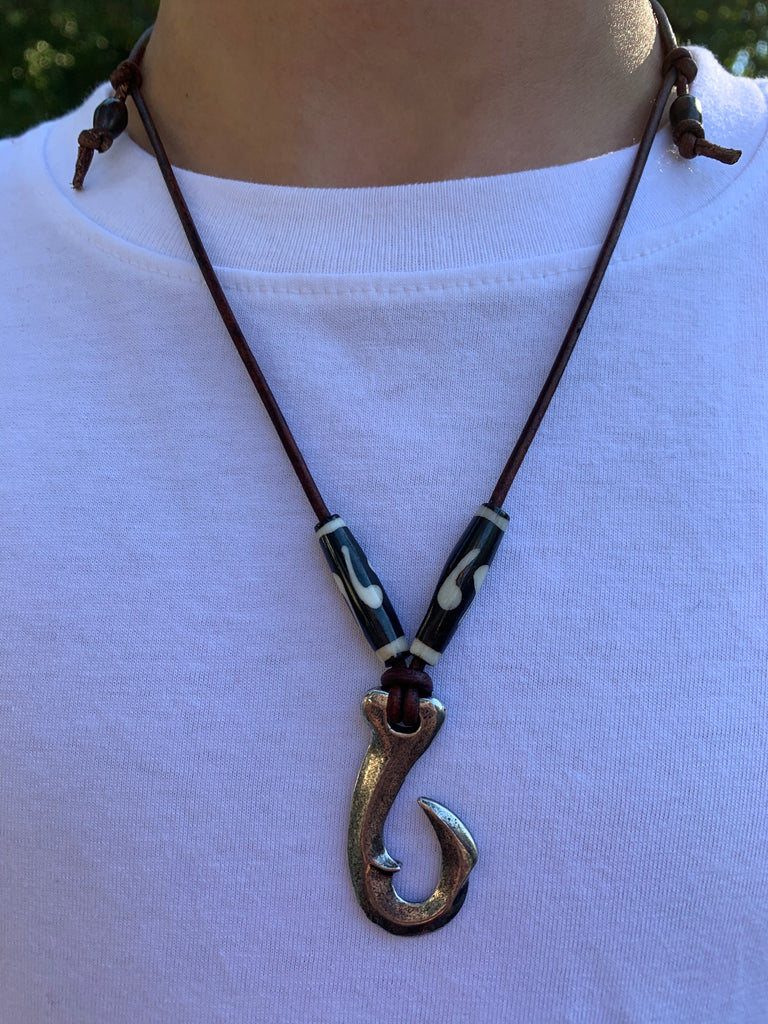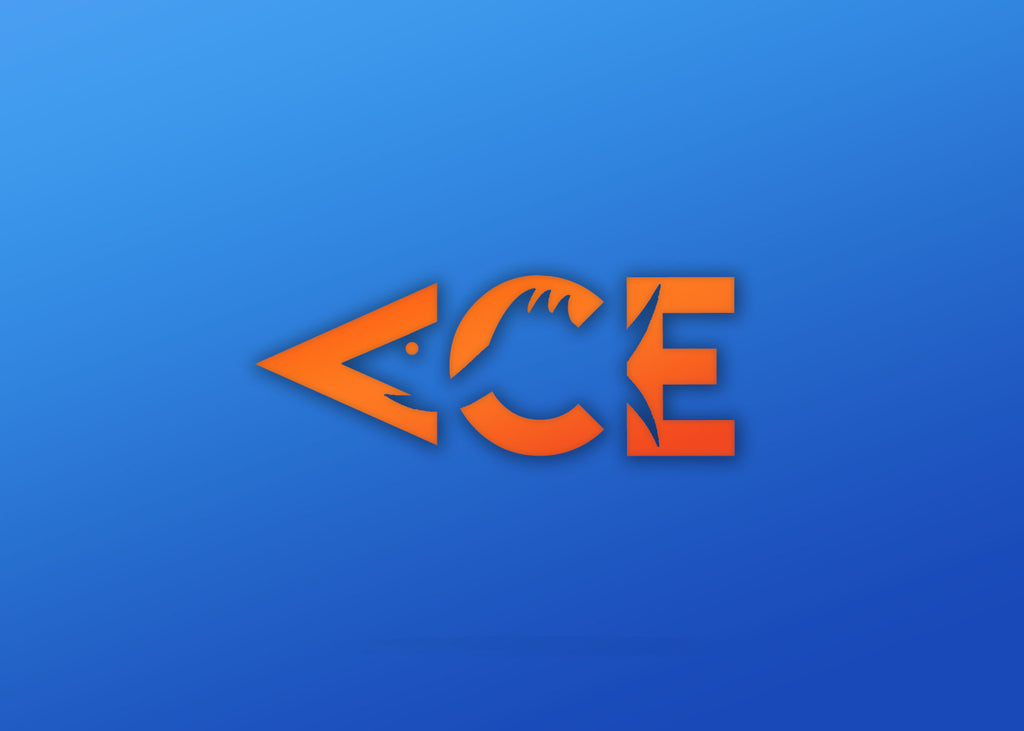 $29.00
$0.00
New!!! Ace Videos Fish Hook Necklace
HEY GUYS WE ARE SAD TO SAY THAT DUE TO CIRCUSTANCES THAT ARE BEYOND OUR CONTROL. WE HAVE NOT BEEN ABLE TO RECEIVE OUR NECKLACE SUPPLIES TO KEEP UP WITH PRODUCTION. HOPEFULLY HERE IN A FEW WEEKS THIS WILL ALL GET CLEARED UP. SORRY TO ALL, AND PLEASE KEEP UPDATED WITH THE WEBSITE TO KNOW WHEN YOU CAN ORDER AGAIN! 
Hey guys, it's finally here! The new Ace Videos Fish Hook Necklace. Handcrafted right here in Boise, Idaho.
* Genuine leather
* Bone beads
* Pewter (lead free) metal hook
We offer 2 adjustable sizes. Small (30") for kids and a (Lg. 36") for teens and adults. 
Tips : Simply slip the necklace over your head then pull on the small beads at the back to adjust the length! (Now your ready to reel in the next state record fish!)
Our family is so happy to work with Ace in creating this one-of-a-kind necklace. We appreciate all your support for our small businesses! 
If you haven't already, check out Ace's awesome fishing videos in the link below!

 https://www.youtube.com/channel/UCVbyyWG-qtXD-96OGU7djDg
WEEKEND SALE!!! BUY 2 AND SAVE!!! - (FOR A LIMITED TIME ONLY)